On September 7, CLA hosted a fundraising art auction in partnership with Joseph Scott Galleries. In addition to successfully raising funds for CLA, our attendees had a wonderful time bidding on paintings and enjoying refreshments. The money raised from this event is supporting CLA's mission to provide affordable and reliable legal assistance to under-served communities of Long Island and New York City.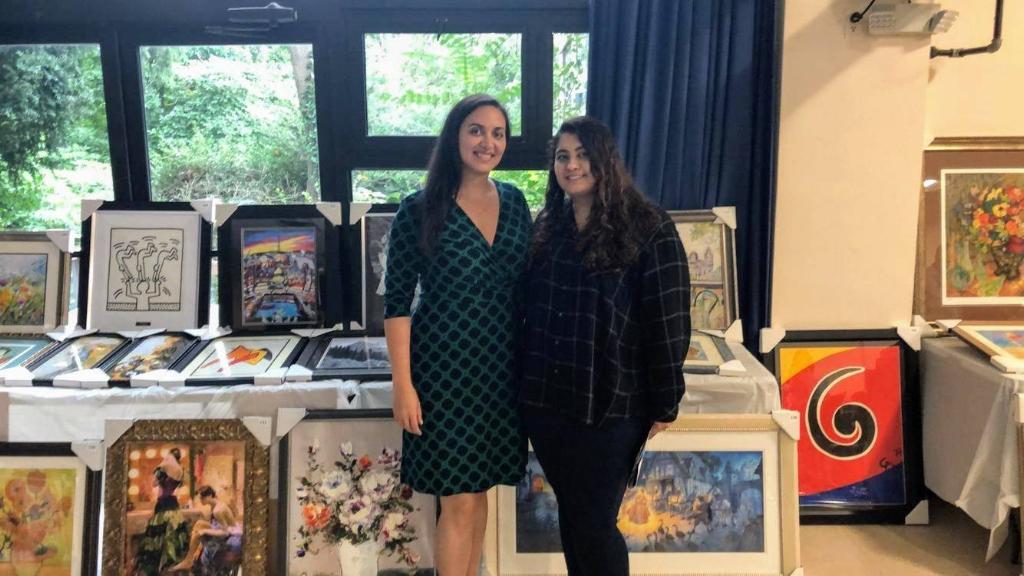 Guests enjoy the event-bidding on art, sipping wine and enjoying one another's company. CLA's community partners, local funders and family and friends all showed up to support the art auction. Photo credit: Jeannine Briceño.
Paintings & Prosecco: A Live Art Auction for Charity
CLA partnered with Joseph Scott Galleries to host the Live Art Auction Fundraiser. Joseph Scott Galleries specializes in conducting these live art auctions in order to raise money for nonprofits. The company has more than thirty years of experience in the field and conducts auctions all across the country. Their dedication to serving nonprofit organizations appealed to CLA and we're very pleased with our decision to partner with them for this unique event. Joseph Scott Galleries provided a fun and unique experience for all in attendance. What a great way to raise money for CLA!
Partners and Contributors
CLA couldn't have made this event possible without Joseph Scott Galleries. The company was extremely professional throughout the planning process and on event day.
CLA is grateful to Total Wine & More for being instrumental in facilitating this successful event: in addition to providing CLA with an awesome raffle prize (the opportunity to win a private wine class for up to 20 guests!), Total Wine & More provided discounted wine to support the fundraiser. Total Wine & More helped raise more money to help CLA through their contributions.
Last but not least, CLA sincerely thanks our incredible volunteers. We had so much help from our friends in putting on this successful event. In particular, we would like to thank: Sam Wachtel; Miguelangel Blanco; Jeannine Briceño; Kelly Ann Murray; and Mary Brennan.